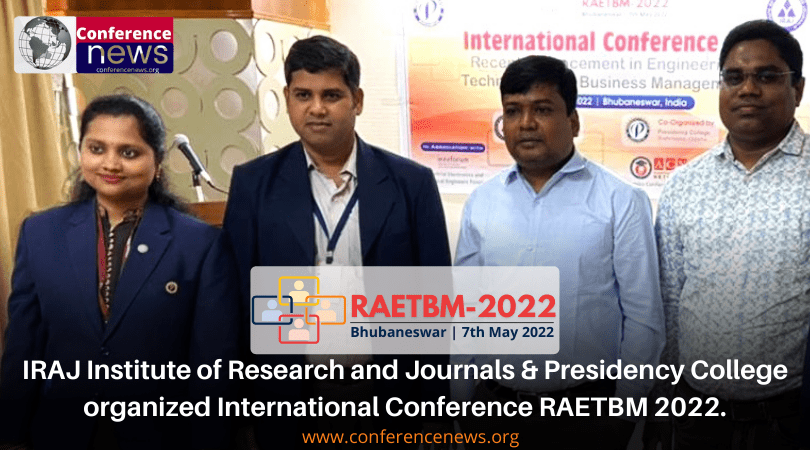 News | Bhubaneswar. IRAJ-Institute of Research and Journals organized an International Conference on Recent advancement in Engineering, Technology and Business Management(RAETBM-2022) at Bhubaneswar on 7th May 2022. This Conference was Co-Organized by Presidency College, Berhampur, Odisha.
Addressing the conference, the Chief Guest and Speaker Dr. Satya Ranjan Pattnaik, Associate professor, GIFT Bhubaneswar highlighted the recent innovation in engineering and technology. Specifically, he highlighted AI and robotics research. He also encouraged the young researchers and students present during the conference.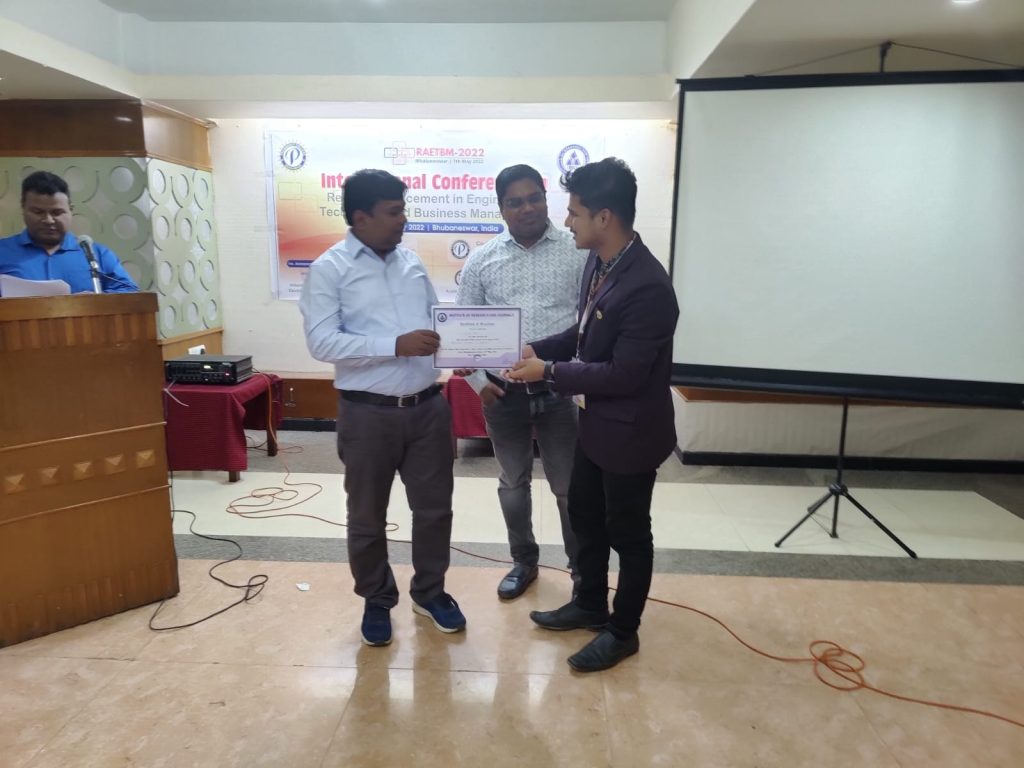 Prof. Diptimayee Dash, Management Coordinator, Presidency College gave the welcome speech where she highlighted the recent achievement of the Presidency college and it's students. She also shared the rich history of the Presidency college and how under the Visionary leader and Academician Prof. Srinivas Mahapatra, Chairman, Presidency college, the institution is touching new high every year.
Special guest and Keynote speaker Mr. Manas Ranajan Tripathy, from TCS, highlighted the career in the upcoming IT technology and how the researchers and students acquire the updated skills to have a successful career in IT and Software. He also discussed various advanced techniques now used it the field of IT and Management.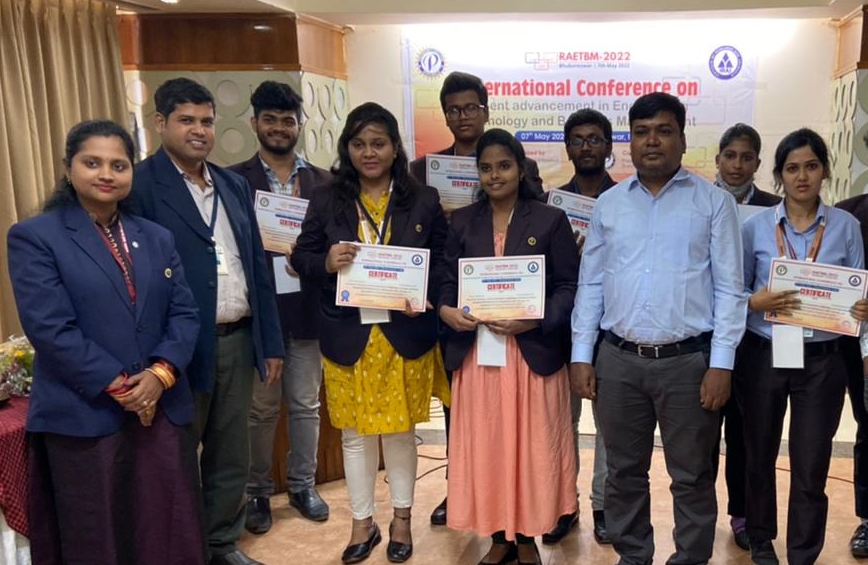 Prof. Rajeswar Jena, Dean of Presidency College presented the vote of thanks. During his speech, he thanked all the Guests and Speakers along with the Co-Organizer IRAJ-Institute of Research Journal for providing such a wonderful platform for the students and researchers.
Mr. A. Dash, Managing Editor ITR Group, announced the Excellent paper winners during the validatory function. He also highlighted the upcoming career in the field of Research and development in India and other countries. He motivated the young students to excel in their studies and focus on learning.
The program was hosted by Mr. Issac Behera. Miss Sumita, Mr. Jyotiranjan, and Mrs. Deepika Das, and the Convenors of RAETBM-2022 coordinated the event.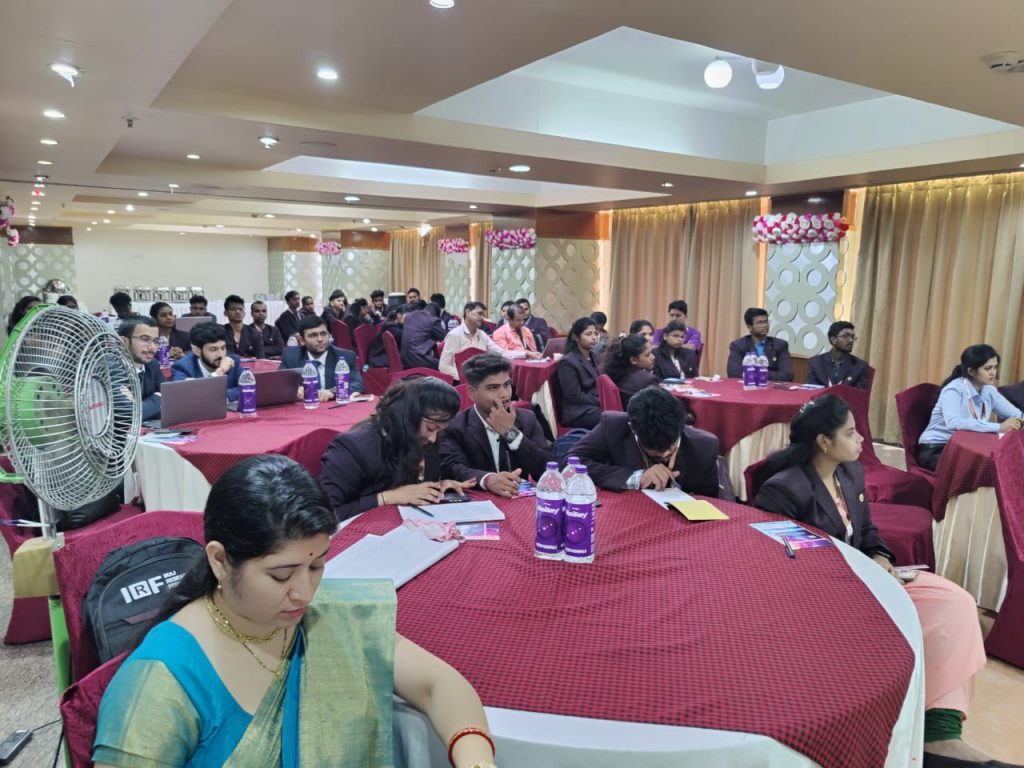 There were over 60 participants from countries like Malaysia, UAE, Thailand, Germany and India. This conference helped the students and the young researchers to present their research papers and publish them with a platform like IRAJ. According to the Convenor of the Conference Miss Sumita the extension papers from this conference will also be published in the International Peer-reviewed Scopus, Web of Science and UGC Care listed journals.
Must read: International Conferences In India 2022, The Best Places To Find It Online